Map of Our Service Area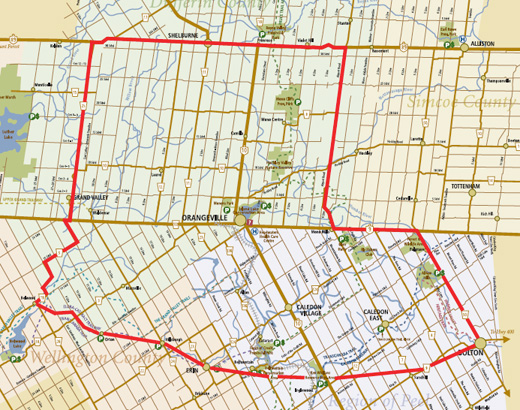 Click on the image above to view the PDF.
Midwives of Headwater Hills serves Orangeville and surrounding area.
Our western border is Hwy 25 including Grand Valley. We go north to Hwy 89, including Shelburne, Primrose and Violet Hill. To the east we serve Hwy 18 including Mono Mills, and extend further east across Hwy 9 and south on Hwy 50 to Palgrave and Bolton. In the south we serve families in Belfountain, Erin, Hillsburgh, Orton and Belwood. Other communities in our catchment area include: Caledon East, Caledon Village, Cataract, Marsville, Alton, Waldemar, Laurel, Camilla, and Mono Centre. Please refer to our map for more details.